MISS FURRY CONTEST here: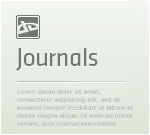 Miss Furry 2012 Entradas/Entries:iconfurrydanceplz: :star::star::thumb190508390::star::star: :iconfurrydanceplz:

Traje de Baño/Swimsuit:

:bulletgreen: :thumb278543080: :bulletgreen: :thumb278698795: :bulletgreen: :thumb278943755:
:bulletgreen: :thumb279282820: :thumb279154584: :bulletgreen: :thumb279704980:

Lencería sexy/Sexy lingerie:

:thumb279913623: :bulletgreen: :thumb280521961: :bulletgreen: :thumb280728832:

Traje post-apocalíptico/Post-apocalyptic outfit:

:thumb278069087: :bulletgreen: :thumb279041448: :bulletgreen: :thumb280522501:
:bulletgreen: :thumb280727830:

Reglas del concurso/Contest rules:

Español: http://atlas0max
English at the bottom//
Espaņol//
Me hice un espacio de 3 horas para poder hacer una entrada de exhibicion para el Miss Furry de este aņo, apoyando mi categoria favorita... Sobreviviente del apocalipsis!
Al principio no tenia raza definida y despues se fue dando como un perro chihuahua y asi se quedo
Esta algo bocetoso

pero espero les guste
En parte tambien es un experimento de color

Dedicada a mi maestro de Color

English//
I found 3 free hours to draw this not contesting entry for the Miss furry contest, I liked so much the POST Apocaliptic cathegory that I decided to use that theme for the pic!
It was a generic Furry first... but then I noticed some chichuaha features and so it became a Chihuahua
Its a little sketchy.... but I hope you like it!!
This is also a color practice
Dedicated to my color teacher

The Real Furboz
-------------------------------------------------
Chara of my design!! DO NOT STEAL!!!